University of Florida
Warrington College of Business
Department of Finance, Insurance and Real Estate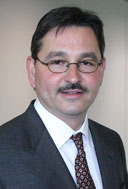 Andy Naranjo
William Emerson/Merrill Lynch
Associate Professor of Finance

General Information:



Course Information



Curriculum Vita



Finance Links



Personal



Research

Contact Information:
EMAIL: ANDY.NARANJO@CBA.UFL.EDU
Telephone Number: (352) 392-3781
Fax Number: (352) 392-0301
Department Number: (352) 392-0153
Office Number: 309C Stuzin Hall


University of Florida
Warrington College of Business
Department of Finance, Insurance and Real Estate
321 Stuzin Hall
P.O. Box 117168-1168
Gainesville, FL 32611-7168
---
Accredited by AACSB. Member of EFMD. Member of GMAC.